West Virginia Property Damage Lawyer
Morgantown Law Firm Representing West Virginia
Residential & Commercial Property Owners
Your Trusted Property Damage Lawyer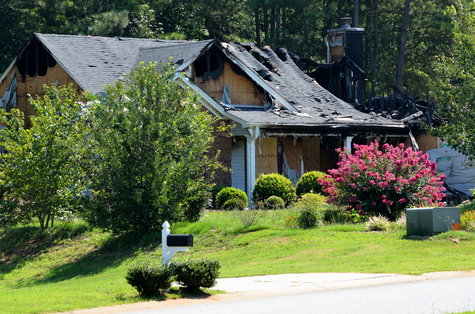 Your home or commercial property is critical to your sense of well-being and represents years of hard work. Although you maintain proper insurance coverage and do all that you can to ensure that your property is secure, there are times when the negligence or wrongful act of another may cause significant financial damages. If part or all of the value of your house or business has been lost, Angotti & Straface Attorneys at Law L.C. is available to assist you in seeking full recovery from the liable party.
We serve victimized residential and commercial property owners throughout all of West Virginia. Property damage losses can result from many causes, including:
Land Condemnation
Insurance Carrier Failure to Cover
Vandalism
Construction Activity
Soil Contamination
Bad Faith Insurance Practices
Groundwater Contamination
Restitution to Help to Rebuild Your Life After Severe Property Damage
A HANDS-ON APPROACH TO EVERY CASE
PROTECTING WEST VIRGINIA'S RESIDENTS SINCE 1952
Your property includes all of the structures, land, and personal belongings that you own. One incident, whether an act of nature or due to negligent action or wrongdoing, can leave you completely devastated and without a means to begin working on rebuilding your life. Our trusted property damage law firm represents those who have suffered severe property damage. We strive to secure full restitution and coverage for all of the losses that you have sustained. Let us help. You do not have to fight alone.
Aggressive Property Loss Recovery for Over Six Decades
The property damage legal team at Angotti & Straface successfully recovers losses for our West Virginia clients. We work to protect your legal rights with aggressive application of the force of all applicable laws. When the outcome of your case matters, trust the knowledgeable attorneys at Angotti & Straface. We sincerely care about obtaining full financial recovery for you, your family, and your commercial business. Free initial consultations are available for prospective clients. Contact us to schedule an appointment today at: (304) 292-4381. We provide a strong foundation as your trusted law firm for all home and property law needs.