Morgantown White Collar Criminal Defense Lawyer
Money Laundering, Ponzi Schemes,
Identity Theft & Tax Evasion Attorney
The Law Firm You Can Trust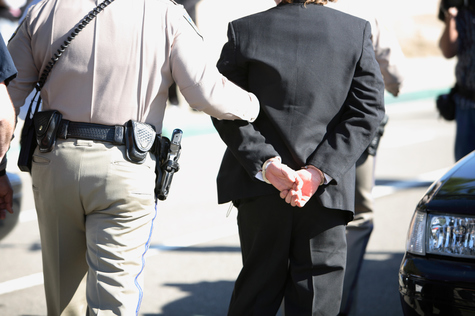 White collar crimes are nonviolent offenses involving some form of deceit that are committed with the goal of achieving undeserved economic gain. These financially-motivated crimes are typically committed by government and business professionals in positions of respectability during the course of their occupation, although a wide variety of crimes fit into this category, and may be committed by anyone, regardless of social status or occupation. Angotti & Straface Attorneys at Law L.C. has been representing citizens in Morgantown, WV, accused of committing a range of white collar crimes since we first opened our practice in 1952. Some of the most common types of white collar criminal charges that we handle for our clients include:
Money Laundering
Embezzlement
Identity Theft
Internet Crimes
Tax Evasion
Scams
Insider Trading
Ponzi Schemes
High-Quality Criminal Defense for Complex Financial Charges
Criminal charges involving white collar crimes may subject you to state and federal charges. Many laws may be involved in these complex cases, and our clients face a range of potential punishments, even if they merely witnessed the alleged illegal actions of another person. Angotti & Straface offers experienced, high-quality legal representation against the overzealous and aggressive tactics used by prosecutors. Our clients include individuals and corporate clients who have been accused of financial wrongdoing in both the public and private sector. Successful defense against complex white collar financial crime cases demands a thorough understanding of all applicable laws, as well as anticipation and preparation for all possible trajectories through which the case may proceed, including additional government enforcement and penalties, civil actions, and additional claims by purported victims. The financial penalties for white collar crimes have the potential to climb into billions of dollars.
Competent Legal Counsel for White Collar Crimes
A HANDS-ON APPROACH TO EVERY CASE
PROTECTING MORGANTOWN'S ACCUSED SINCE 1952
If you are being investigated for any type of white collar crime, it is critical to retain competent legal counsel immediately. Angotti & Straface have the extensive resources, experience, and litigation skills to devise the optimal defense for the charges that you are facing. Contact us for a complimentary initial evaluation to discuss your case: (304) 292-4381.