Morgantown, WV Violent Crimes Defense Lawyer
Solid Defense Against Murder, Homicide, & Assault Charges
The Law Firm You Can Trust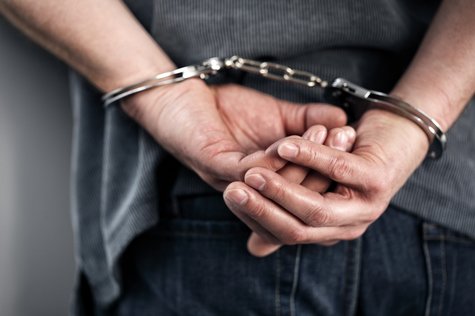 At Angotti & Straface Attorneys at Law L.C. in Morgantown, WV, we offer over 66 years of professional legal experience to our valued clients. We are dedicated to serving West Virginia citizens who have been charged with a wide range of violent crimes, including homicide, murder, and assault. West Virginia defines these offenses as crimes against a person. The sentencing for those convicted of these types of crimes is typically severe. All of the criminal law cases that we handle are fully investigated to help ensure that we go to court with our eyes wide open regarding the charges and evidence against you, their validity, and the options available to us. Our legal team examines the entire process used by law enforcement, as well. Our violent crimes attorneys work closely with you to formulate a solid defense to minimize the penalties you face and preserve your liberties to the best of our ability.
Arrested for Abortion, Kidnapping, or Human Trafficking?
If you have been arrested or are being charged with committing a violent crime, call the law firm you can trust. The violent crime defense team of Angotti & Straface handles a wide variety of cases, including the following:
Murder and Homicide: If you are convicted of murder in the first degree, you face a life sentence.
Manslaughter: Voluntary manslaughter is punishable by three to 15 years in prison. If found guilty of involuntary manslaughter, you face up to one year in jail and/or a fine of up to $1,000.
Robbery: A robbery conviction subjects you to serving up to 10 years in a state prison.
Battery: If you are found guilty of causing physical harm to person, you face up to one year in jail and/or a fine of up to $500.
Domestic Violence/Domestic Battery & Assault: Domestic assault and battery convictions are punishable by up to six months in jail and up to $100 in fines for assault and a sentence of up to a year in jail and up to $500 for battery.
Assault: Conviction for the crime of violently injuring someone exposes you to a jail sentence of up to six months and/or a $100 fine.
Abortion: In the state of West Virginia, the intentional abortion of a child/causing a miscarriage after 20 weeks (with certain exceptions) is considered a felony and you could be sentenced to three to 10 years in prison.
Human Trafficking: Human trafficking is considered a felony in West Virginia. Those convicted of this crime face sentencing ranging from three to 15 years and/or a fine of up to $200,000.
Kidnapping: Kidnapping and abduction are considered felonies. Prison sentences for these offenses generally range from three to 10 years.
Repeat offenses and extenuating circumstances involving violent crimes result in lengthier prison sentences and heavier fines.
Free Legal Consultation for Violent Crime Charges
A HANDS-ON APPROACH TO EVERY CASE
PROTECTING MORGANTOWN'S ACCUSED SINCE 1952
Angotti & Straface Attorneys at Law L.C. is based in Morgantown, WV. Our law firm defends residents throughout Monongalia County against prosecution for murder, homicide, manslaughter, assault, battery and other charges involving violent crimes. Contact our office to set up a free initial legal consultation: (304) 292-4381. Se Habla Español.