Catastrophic Injury Attorney Serving Morgantown & All of WV
Financial Compensation forBrain Injuries, Disfigurement, & Burns
The Law Firm You Can Trust
If your family has been impacted by a catastrophic injury that has left a loved one suffering from a brain or spinal cord injury, amputation, blindness, severe burns, disfigurement, explosion, injuries to the neck, back, or shoulder, or other serious physical damage, you are probably wondering how you will cope with the financial and emotional tolls involved. Angotti & Straface Attorneys at Law will assist you with securing financial compensation from the at-fault party to help repair the life-shattering effects of a catastrophic injury. Our attorneys are committed to aggressively pursuing full, fair compensation for a lifetime of care for these types of life altering injuries.
Car Accidents
Premises Liability
Workplace Injuries
Defective Products
Medical Malpractice
Birth Injuries
Experienced Trial Lawyers
with Resources and Expert Witnesses for Your Case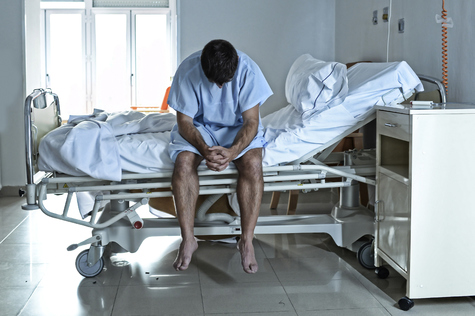 The catastrophic injury legal team at Angotti & Straface is composed of experienced trial lawyers and we have the extensive resources necessary to give your case the attention needed to successfully fight the at-fault party on your behalf.
We have the ability to thoroughly investigate all of the facts and retain expert witnesses, including medical and personal care professionals, to testify regarding the pertinent details of your claim.
In most cases, we will be dealing with the insurance company of the individual or entity who is responsible for causing the injuries to your loved one. We know how the insurance industry operates, which tactics they use, and how to effectively deal with them.
Maximum Monetary Awards for Catastrophic Injuries
A HANDS-ON APPROACH TO EVERY CASE
PROTECTING WEST VIRGINIA'S INJURED SINCE 1952
At Angotti & Straface, we will immediately begin to prepare your case with the goal of securing the maximum monetary award for your case. We approach each catastrophic injury case by preparing for a jury trial so that we can negotiate your position from a strong angle. Providing suitable care for your loved one in light of the catastrophic injuries he or she has sustained will require substantial financial resources. His or her quality of life will be largely dependent upon acquiring suitable medical treatments and personal assistance for the rest of his or her life. Contact us to schedule a free initial consultation to discuss your case: (304) 292-4381. We offer personalized legal services for residents of Charleston, Huntington, Parkersburg, Morgantown, Wheeling, and throughout West Virginia.