Attorney Assistance With
Orders of Protection in Morgantown, WV
Protecting Domestic Violence Victims Since 1952
The Law Firm You Can Trust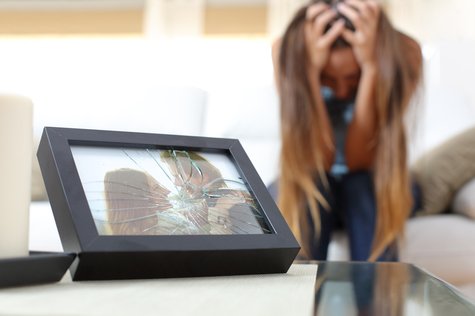 West Virginia law states that every person has the right to be safe and secure in his or her home. You and your family are entitled to live a life free of domestic violence and fear. Since 1952, Angotti & Straface Attorneys at Law L.C. in Morgantown have been protecting domestic violence victims in Monongalia County by taking legal action against those who would violate your basic human rights. You do not have to live in fear. Learn more about how to stay safe while planning your escape and contact our office as soon as possible to secure the experienced legal assistance necessary to help you and your children.
What is Domestic Abuse or Violence?
Unfortunately, domestic violence is widespread. It knows no boundaries and its victims come from all races, classes, and economic backgrounds. If you are being abused, Angotti & Straface brings over 66 years of combined legal experience to help you escape the situation that you are living in so that you can begin to heal and live a life free of harm. The law defines the following actions between family and household members as domestic abuse:
Harassing
Stalking
Causing an Individual to Live in Fear of Physical Harm
Psychological Abuse
Threats
Sexual Assault and Abuse
Domestic Assault
Domestic Battery
Abduction
Attempting to Physically Harm an Individual
Holding an Individual Against Their Will
Victim of Sexual, Physical, or Emotional Domestic Abuse?
Help is Available
As a victim of domestic abuse, you may feel like your situation is hopeless. In many cases, those who are physically, emotionally, or sexually abused or controlled falsely believe that things will get better. Unfortunately, things do not tend to get better because abusive perpetrators of domestic violence do not change over the long term. Know the signs. Know your worth. Let us help you escape.
Assistance With Domestic Violence Protective Orders
A HANDS-ON APPROACH TO EVERY CASE
REPRESENTING MORGANTOWN'S RESIDENTS SINCE 1952
Contact Angotti & Straface for assistance filing for and obtaining an order to help legally shield you and your children from the perpetrator as part of your comprehensive plan to escape the dangerous situation that you are living in. We offer personalized, compassionate assistance to help our clients successfully obtain domestic violence protective orders, as well as emergency orders. Call for a free confidential consultation to discuss your case: (304) 292-4381. We are available 24/7.