West Virginia DUI Penalties
Driving Under the Influence Defense Attorney
The Law Firm You Can Trust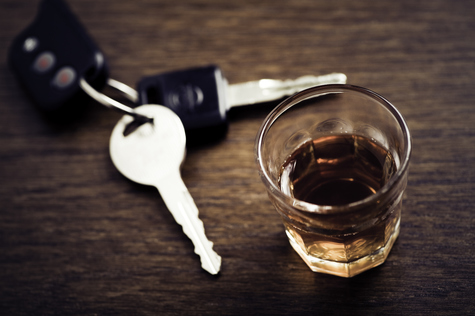 Have you been charged with driving under the influence (DUI) of alcohol or drugs in West Virginia? Angotti & Straface Attorneys at Law L.C. has been the trusted law firm of thousands of residents in Morgantown and Monongalia County, WV, who have been charged with DUI and DUI-related offenses since 1952. If you have been charged with DUI, the case against you has already been prepared based on the patrolman's observations of your driving patterns, as well as any testing and interactions with the officer that you may have had. The penalties for DUI can be crippling. Contact our law office right away for skilled DUI legal representation and defense.
What is the Blood Alcohol Content Limit for DUI in West Virginia?
A HANDS-ON APPROACH TO EVERY CASE
PROTECTING MORGANTOWN'S ACCUSED SINCE 1952
In West Virginia, it is unlawful for any person to operate a motor vehicle with a blood alcohol content (BAC) greater than 0.08%. However, all motor vehicle operators living in, or traveling through, West Virginia should be aware that individuals may still be charged with a DUI even if their BAC is below the legal limit by exhibiting any signs consistent with being under the influence. Additionally, an individual who exhibits no signs of driving under the influence may be charged if testing shows a BAC of 0.08% or greater. Be aware that although state law mandates that you comply with a BAC test, it does not require you to submit to any field sobriety tests. You may politely refuse any such request. Our law firm aggressively fights for your rights.
Penalties for First DUI Offense Charge in WV
If you are convicted of a primary (first time) DUI charge in the state of West Virginia, you will have the conviction recorded on your record as a misdemeanor. The following penalties apply:
Fines
BAC Less Than 0.15% or Test Refusal: $100 – $500 plus court costs
BAC Greater Than 0.15%: $100 – $1,000 plus court costs
Jail Time
BAC Less Than 0.15% or Test Refusal: No mandatory minimum
BAC Greater Than 0.15%: Mandatory minimum jail sentence of 48 hours to six months
First Refusal of Blood Alcohol Content Test
One year revocation of drivers license (eligibility to drive may be offered after 45 days with the installation of an approved ignition interlock device [IID] through the West Virginia Test and Lock Program)
First Offense Revocation of Drivers License
With IID Installation: 15 to 45 days
Without IID Installation: six months
*You must obtain a West Virginia SR22 insurance policy to enter the Test and Lock program or to have your license reinstated. Prior to reinstatement, you must also pay the license reinstatement fee to WVDOT.
IF THIS IS NOT YOUR FIRST DUI OFFENSE CHARGE, PENALTIES MAY BE VIEWED HERE.
Contact Angotti & Straface Attorneys at Law at: (304) 292-4381. We offer a free initial consultation to those charged with a first time DUI.