Injured in a Boating Accident in Morgantown, WV?
Attorney Representing Injured Clients Throughout WV
The Law Firm You Can Trust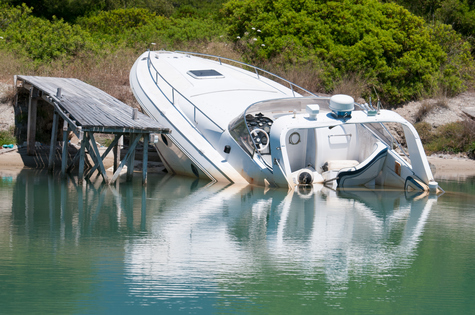 If you have suffered serious injuries as a result of a boat or water sports-related accident on Cheat Lake, Tygart Lake, or anywhere within West Virginia, contact Angotti & Straface Attorneys at Law L.C.. Our law firm has been successfully representing victims of negligence pursue legal action against at-fault parties in a wide range of personal injury claims since 1952. As the victim of a boating accident, you may be entitled to compensation for medical bills, lost wages, pain and suffering, and other losses.
If you have suffered a catastrophic injury, our law firm will work diligently to help ensure that your medical and personal care expenses are covered now and into the future.
A HANDS-ON APPROACH TO EVERY CASE
PROTECTING WEST VIRGINIA'S INJURED SINCE 1952
Our team of dedicated investigative, medical, and rehabilitative professionals will help reconstruct the incident to establish liability, as well as accurately determine your prognosis. Do not wait. Contact our personal injury legal team today. You will work directly with your attorney throughout the entire process, with the full backing of our research and administrative team to achieve the optimal result for your case.
Injured in a Boating Accident Due to Negligence or Reckless Speeding?
When boat accidents occur, there is always a cause. If your injuries were caused by operator negligence/recklessness, we will determine what caused your injuries, who was at-fault, and will prepare your case. We aggressively pursue all grievous boating injury claims and are fully prepared to take your case to trial to secure justice for you. Some of the most common causes of boating accidents include:
Excessive Speed
Reckless or Careless Operation
Boating Under the Influence
Boat Operator Inexperience
Passenger Recklessness (Allowed by Captain/Operator)
Inadequate Preparation for Inclement Weather
Free Evaluation of Your Boating Injury Claim
You must remember that the insurance company is not working in your best interest. When injuries occur during recreational activities such as boating or riding a motorcycle, these companies tend to argue that you assumed the risk of injury by knowingly participating in a potentially dangerous activity. That claim is bogus, as all activities pose some inherent risk, and you should not be liable to pay for medical expenses and other losses incurred as a result of someone else's negligence or reckless behavior. Our law firm backs you fully from the time we accept your case until we secure a settlement or judgment in your favor. For a free evaluation of your claim, residents of Parkersburg, Huntington, Charleston, Wheeling, Morgantown, and throughout West Virginia can contact Angotti & Straface at: (304) 292-4381.