Morgantown, WV Divorce Lawyer
Serving Monongalia, Marion, Taylor,
& Preston Counties in West Virginia
The Law Firm You Can Trust
If you are contemplating divorce or you and/or your spouse have made the decision to dissolve your marriage, contact Angotti & Straface Attorneys at Law L.C. as soon as possible. Our law firm provides exceptional legal guidance throughout the entire divorce process. When you are ready, our attorneys will draft and file your petition for divorce or respond to your spouse's petition for divorce. Since 1952, our law firm has served clients in Monongalia, Preston, Marion, and Taylor counties by providing competent representation for divorce proceedings and related matters, including:
Marital Settlement Agreements
Equitable Distribution of Marital Property
Child Custody
Child Support
Spousal Support
Legal Separation
Prenuptial Agreements
Postnuptial Agreements
Divorce Decree Modifications
Personalized Attention for Your Divorce From Mediation to Litigation
A HANDS-ON APPROACH TO EVERY CASE
REPRESENTING MORGANTOWN'S RESIDENTS SINCE 1952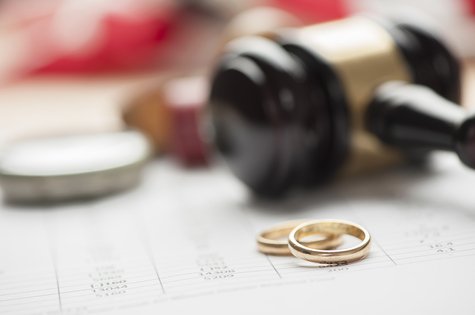 We understand that this is a highly emotional and stressful time for all involved, and work hard to ensure that you receive timely answers to your most pressing questions and have timely access to your attorney. We work with each of our clients on a personal basis to help ensure that your rights are protected, guide you through the process, keep you informed, and advise you regarding legal matters related to your case. Our attorneys will not hand your case off to an inexperienced paralegal. We maintain a full-time staff of research and administrative personnel to assist us so that we can offer the dedicated attention necessary to achieve the optimal results for your case. We will assist in mediation efforts as necessary, and are fully prepared to litigate any particularly contentious matters in court. The long-term health of you and your children depend on the actions that you take now to safeguard your financial stability.
What Are the Grounds for Divorce in West Virginia?
For couples who were married in WV, at least one spouse must live in WV when the divorce petition is filed. If you and your spouse married outside of WV, at least one of you must maintain residence in WV without interruption for at least one year prior to filing a divorce petition. West Virginia accepts no-fault divorces, with irreconcilable differences listed as the cause. The following are considered grounds for divorce in the state of West Virginia:
Adultery
Cruel or Inhumane Treatment
Felony Conviction of Spouse
Permanent, Incurable Insanity
Voluntary Separation of One Year or More
Desertion of Six Months or More
Child Abuse or Neglect
Habitual Drunkenness or Drug Addiction
Our law firm's main concern is protecting the best interests of you and your children during this difficult time. We offer a free initial consultation to discuss your divorce. Contact Angotti & Straface for assistance with all of your divorce-related matters: (304) 292-4381.