Injured on a School, Commercial,
Tour, or Privately Owned Bus?
Public and Private Transportation Injury Attorney Serving All of WV
The Law Firm You Can Trust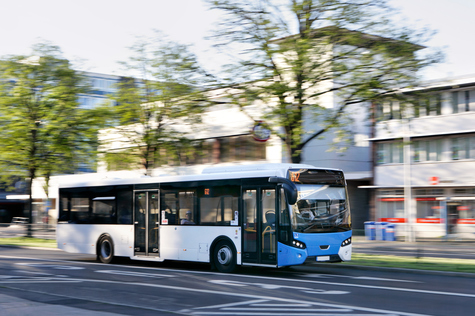 If you have suffered serious injuries while riding on a public or private mass transportation vehicle, while entering or exiting the vehicle, at a bus stop, or have been struck by a bus, our law firm has the resources and experience to successfully handle your personal injury claim. Do not discuss the incident with anyone until you have met with Attorney Angotti or Attorney Straface. You will work with your attorney throughout your entire case to its conclusion, and enjoy the backing of our full-time administrative, research, and accident reconstruction teams. We will represent you against the Kanawha Valley Regional Transportation Authority, Greyhound, or any other bus company operating in West Virginia. Since 1952, Angotti & Straface Attorneys at Law has been securing the maximum financial compensation allowed by law for accidents including those involving:
School Buses
Commercial Buses
Municipal Buses
City Buses
Tour Buses
Private Buses
Airport Shuttle Buses
Chartered Buses
Party Buses
Limousines
Has Your Child Been Injured on a Public or Private School Bus?
If your child has suffered injuries while being transported by a public or privately owned school bus or van, contact our law office immediately. School buses are not equipped with seat belts, which greatly increases the risk of serious, catastrophic, and even fatal injuries in certain types of accidents, including rollover, flip, and other types of crashes in which children are subject to traumatic brain injuries, broken bones, paralysis, and other disabling conditions. In many cases, school districts will scramble to deny any responsibility whatsoever. Our legal team holds all responsible parties accountable, including the driver(s) involved, the bus manufacturer, or other at-fault parties. We will conduct a full investigation to determine exactly what happened and prepare your case for settlement or trial. The small size of children places them at an increased risk of serious injuries in all types of vehicle crashes. Let us help secure the financial compensation that your family will require to pay for medical expenses, pain and suffering, and lifelong care for catastrophic injuries.
Money for City, Commercial, and Tour Bus Injuries in Charleston, WV
A HANDS-ON APPROACH TO EVERY CASE
PROTECTING WEST VIRGINIA'S INJURED SINCE 1952
If you have been injured on a bus owned by a municipal government in West Virginia, specific laws apply to your case. You require the experience of West Virginia's dedicated bus injury legal team. Angotti & Straface have the knowledge and hands-on experience to successfully sue city, government, commercial, and private entities for the damages that they are liable for covering on your behalf. Our team will also seek the full monetary compensation that you are entitled to from the at-fault driver, bus manufacturer, and bus company, as applicable. We will not accept less than you are entitled for by grouping your claim in with others who were injured in the same accident or accepting that your injury was minor without a thorough investigation to determine the actual severity of your injuries (these typically take several weeks to months to become apparent). Beware of any settlement offered by the bus company or insurance carrier. While the amount may seem adequate, it is unlikely to be sufficient. By the time you realize the full extent of the damages and losses that you have and will continue to suffer, it will be too late. Contact us first.
Contact Angotti & Straface Attorneys at Law L.C. to schedule your complimentary initial consultation to discuss your case: (304) 292-4381. We represent clients in Morgantown, Huntington, Charleston, Parkersburg, Wheeling, and throughout all of West Virginia.