Morgantown Commercial Construction Litigation Attorney
Serving Public and Private Property Owners in WV
The Commercial Construction Law Firm You Can Trust
Commercial construction litigation can be extremely complex. It typically involves numerous entities involved in many aspects of the construction process. Due to the potentially large stakes involved, which may include financial liability, professional licensing, and reputations, commercial litigation is often fraught with intense emotions. All parties have an intense interest in preserving their interests.
Trusted Attorneys for Contractor Disputes, Liens, and Land Use
The Law Firm You Can Trust
Angotti & Straface Attorneys at Law L.C., your trusted construction lawyers, has successfully represented clients involved in all types of commercial construction litigation matters since 1952. From contract disputes and liens to outstanding financial commitments and damages, we offer proven legal representation to secure the best possible outcome for your case.
Contractor and Subcontractor Disputes
Mechanics and Materialmen's Liens
Performance and Payment Bond Issues
Municipal and Public Works Projects
Manufacturing and Industrial Facilities
Schools
Courthouses
Hospitals and Medical Facilities
Office Buildings
Defaults
HVAC Contractors
Engineers
Architects
Design & Build Contracts
Purchasers
Insurance Companies
Water Suppliers
Breach of Contract
Suppliers
Electricians
Land Use and Zoning
Eminent Domain
Comprehensive Litigation, Investigation & Legal Strategy Assigns Liability
A HANDS-ON APPROACH TO EVERY CASE
PROTECTING WEST VIRGINIA'S RESIDENTS SINCE 1952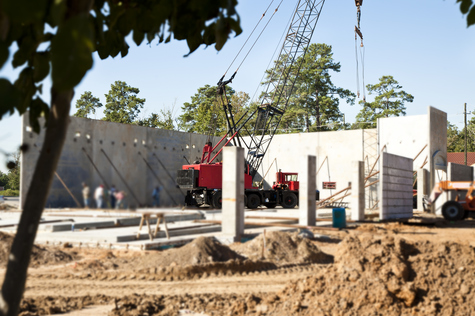 Our litigation is straightforward and based strictly on all of the facts of the case, with a thorough understanding of the laws applicable to obtaining a successful recovery for each client. Attorneys Angotti & Straface maintain superior resources and conduct exacting investigations of all aspects of your claim to build the strongest possible case. We maintain a full-time research and administrative staff to help ensure that no point is missed. Our legal strategy is comprehensive and focuses on all aspects of the technical issues involved to assign liability to the at-fault parties. If you are dealing with a matter involving commercial construction litigation, contact the trusted commerical construction litigation law firm of Angotti & Straface right away at: (304) 292-4381. We offer a free initial consultation to discuss your claim.