Best Arson Defense Attorney in Morgantown, WV
Arrested or Charged With Arson?
The Law Firm You Can Trust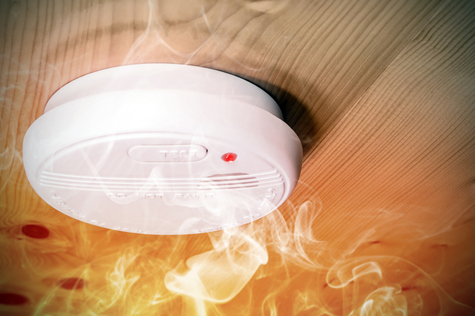 Arson of any type is considered a very serious offense in West Virginia. Whether a fire was set or was attempted to be set to an inhabited or uninhabited structure, personal property, or land of any type with willful, malicious intent, the act is punishable as a felony upon conviction. If you have been accused, arrested for, or charged with committing arson, contact Angotti & Straface Attorneys at Law L.C. immediately at: (304) 292-4381. We have been building solid defense cases for those accused of setting fires since 1952. Our attorneys are knowledgeable and dedicated to providing the best possible defense against arson accusations that tend to be built upon flimsy evidence and baseless accusations. Many of our clients have simply been in the wrong place at the wrong time.
Do Not Become a Victim of an Arson Investigator's Witch Hunt!
Arson investigators are sometimes brought in to provide speculation that is likely to be unreliable and sometimes blatantly manufactured. Many of these investigators have not received education beyond high school, yet they are given the power to hold the lives of innocent citizens in their hands. A lot of money is at stake in arson cases. If a life is lost, these situations can rapidly turn into "witch hunts." We are keenly aware of the situation and actively work to expose these injustices.
Arson Defense Based on Solid Facts and Scientific Evidence
A HANDS-ON APPROACH TO EVERY CASE
PROTECTING MORGANTOWN'S ACCUSED SINCE 1952
Our law firm deals with solid facts, data, and evidence. Our full-time dedicated research team and administrative staff take the time to collect all available evidence and weigh it against known scientific reasoning. We will not allow you to become victimized as the scapegoat for an act of nature, accident, or an act of arson that was committed by someone else. Our arson defense legal team has extensive knowledge regarding the stigma attached to arson cases. We are aware that fires are presumed to be arson in almost all cases, unless evidence is presented to prove their accidental nature. Our first priority will be to determine whether or not an arson actually occurred, based on the most modern technology and investigative methods currently available. We will then expose the flaws in the case to secure justice for you. If you are facing arson charges, contact Angotti & Straface for a free initial consultation to discuss your case.