Morgantown, WV Adoption Attorney
Quality Legal Representation for Parents Adopting a Child
The Law Firm You Can Trust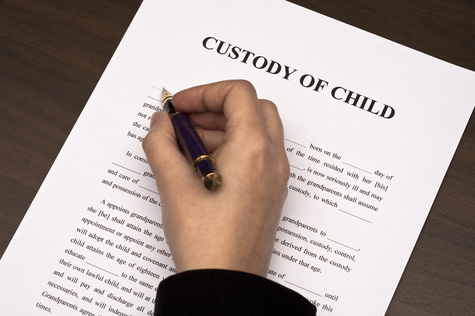 Since 1952, Angotti & Straface Attorneys at Law L.C. in Morgantown, WV, has been providing quality legal representation and guidance for adoptive parents. We also offer legal services for our clients who would like to place their child with a loving, committed, and supportive family. Throughout the entire adoption process, our attorneys provide the ongoing, personalized attention required to make the process as smooth as possible. We are here to answer your questions promptly and stand by your side until the adoption process is finalized and completed in a court of law. Upon conclusion of the adoption process, we will ensure that you, as the adoptive parent, will receive all of the rights and responsibilities toward your child as his or her legal parent.
Experienced Public and Private Agency Adoption Legal Assistance
The adoption of your child is one of the most joyous occasions in your life. However, the process itself can be tedious, cumbersome, hindered by bureaucracy, and it also involves a significant amount of paperwork. Our adoption legal team will handle all of the details for you so that you can focus on preparing your home and your family for your new addition. Whether your adoption is being handled through a public or private agency, we bring over 66 years of family law experience to represent your interests. We handle all types of adoptions for our clients:
Domestic Adoptions
Foreign Adoptions
Stepparent Adoptions
Third-Party Adoptions
Adult Adoptions
In-family Adoptions
Closed Adoptions
Open Adoptions
How Does the Adoption Process in West Virginia Work?
A HANDS-ON APPROACH TO EVERY CASE
REPRESENTING MORGANTOWN'S RESIDENTS SINCE 1952
Angotti & Straface represents prospective adoptive parents, as well as clients who have made the decision to place a child for adoption. We are here to assist you with all aspects of the adoption process. Although each case will vary slightly, the following general adoption process is followed in West Virginia:
Application for Adoption: Prospective parents interested in pursuing the adoption of a child are required to complete an initial application with a public or private adoption agency.
Home Study: To help ensure that the child will be placed in a safe, suitable home environment, the adoption agency will visit your home and perform an evaluation. Interviews of all family members will be conducted by a social worker licensed by the state of West Virginia. A criminal background check will also be conducted on adult household members.
Trial Placement Period: If placement for adoption is approved, the child will live with your family for a trial period.
Petition for Adoption: Following five or more months of the trial placement period, a petition for adoption may be filed. Our law office will assist you with filing your petition. Please note that there is a mandatory 45-day waiting period until the adoption hearing can be held in court.
Notice of Proceeding Served to Birth Parents: If the birth parents of the child have not previously terminated their parental rights, they will be formally served with a notice of the adoption proceeding within 20 days of the filing date of the adoption petition.
Confidential Report Submission: Prior to the hearing, the adoption agency that is handling the adoption case will submit a confidential report to the judge stating whether or not the adoption worker believes that the prospective adoptive family should be approved to adopt the child.
Adoption Hearing: A hearing will be held in front of a judge, who will review all materials and perform an assessment to determine whether or not the prospective adoptive parents are able to maintain a safe and stable home that will promote the best interests of the child, whether the adoptive parents are of good moral character, assess their respectability within the community, and consider their ability to care for and educate the child.
Contact Angotti & Straface Attorneys at Law if you are interested in adoption: (304) 292-4381. Your initial consultation is free. We have been trusted to provide assistance to place children into loving, safe homes since 1952.