Injured in an ATV or Quad Accident in West Virginia?
Contact Morgantown's Experienced Personal Injury Attorney
The Law Firm You Can Trust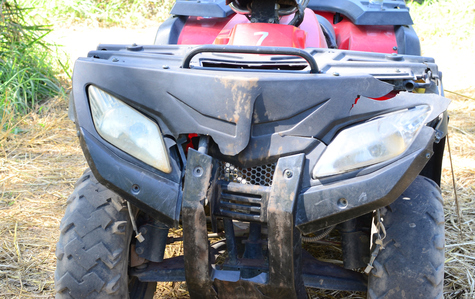 If you have suffered serious injuries as a result of an All-Terrain Vehicle (ATV) or quad accident in the state of West Virginia, contact the experienced law firm of Angotti & Straface Attorneys at Law L.C.. We are based in Morgantown and will travel to your home or hospital bed for your convenience if you are unable to travel. Our full-service personal injury legal team is dedicated to providing superior results for our clients. From completing full investigations, gathering evidence, preparing for trial, and calling in expert medical, technical, and rehabilitation witnesses, to designing reconstructions based on case evidence, you can rest assured that your case will be handled with the utmost professionalism. Our main goal is to secure the maximum financial compensation for your case. Although you may feel scared, overwhelmed, and in pain during this time, it is important to contact our law office as soon as possible, before critical evidence is lost. If you have been injured on an ATV or similar utility vehicle, we can help:
Youth ATVs
Lawn Tractors
Tractors
Riding Lawnmowers
Snowmobiles
Side-by-Sides
Dedicated Personal Injury Attorney for ATV Injuries
A HANDS-ON APPROACH TO EVERY CASE
PROTECTING WEST VIRGINIA'S INJURED SINCE 1952
ATVs are a popular method of transportation and recreation in West Virginia. Riders of all ages and ability levels enjoy riding quads. However, it is important to note that these vehicles pose a serious risk of catastrophic injury or death when accidents occur. We will stand by your side to provide the legal counsel required during this sensitive time. When you choose Angotti & Straface, you will have dedicated personal access to your own attorney, not an inexperienced trainee. Although we maintain a full-time research and administrative staff, as well as expert witnesses, reconstruction specialists, and additional support personnel, we do not pass our cases along to paralegals. From your initial consultation to settlement or judgment, we will answer all of your questions and provide you with the information required to make the best decisions for you and your family. If a fair settlement cannot be reached, we are fully prepared to take your case to trial to preserve the full value of your compensation.
Negligent Drivers and Recalled ATVs -Call for a Free Case Review
In some cases, an ATV accident may involve a negligent driver and/or a product liability issue. We have the knowledge and experience to determine whether mechanical malfunction or failure contributed to your injuries, and to what degree. Many models of ATVs have been recalled for fire and crash hazards. Our law firm has extensive experience handling both personal injury and product liability cases. Injured victims living in Huntington, Charleston, Morgantown, Wheeling, Parkersburg, and throughout West Virginia: contact Angotti & Straface to schedule a free initial consultation and review of your case: (304) 292-4381.