Workplace Injury Attorney Serving Morgantown and All of WV
Successful History of Lawsuits -Maximum Compensation Recovery
A HANDS-ON APPROACH TO EVERY CASE
PROTECTING WEST VIRGINIA'S INJURED SINCE 1952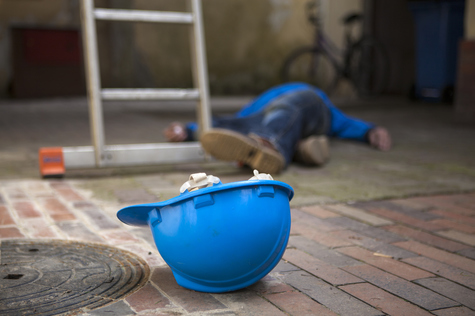 Workers who have suffered injuries at work have relied on the strong and determined legal counsel of Angotti & Straface Attorneys at Law L.C. to represent their interests since 1952. We have a long, successful history of recovering the maximum possible compensation for individuals with workplace injuries and have significant resources available to build your case. Attorneys John R. Angotti and David J. Straface are amongst the top attorneys in Morgantown fighting for the rights of the injured. We proudly serve all of West Virginia by providing the personalized service necessary to give you the optimal chance of securing the best possible results. Your attorney will meet with you and work with you on all aspects of your case from beginning to end. Contact our skilled legal team for assistance filing workers compensation claims, as well as third party claims against those parties responsible for all employer preventable injuries sustained at work, including:
Chemical Exposure
Brain Injuries
Back Injuries
Repetitive Motion Injuries
Stress Injuries
Car Accidents
Truck Accidents
Mental Injuries
Elevator Accidents
Construction Accidents
Scaffold Failure
Falling Objects
Electrocution
Slip and Fall
Injured at Work in Charleston, WV?
You May Be Eligible for Monetary Relief
The Law Firm You Can Trust
If you have been injured at work in Charleston or anywhere in West Virginia, report the accident to your employer right away, and contact us immediately. We fight on behalf of those who are unable to fight for themselves. Our sole goal is to ensure that you receive the financial relief and justice that you deserve as a result of your workplace injury. Because our personal injury trial lawyers have extensive experience handling all types of injury claims, we are uniquely qualified to assist you with your workplace injury lawsuit. We will thoroughly examine all aspects of your case. If neglect or reckless actions were a main contributing factor to your injury, you may have grounds to file a lawsuit against your employer and/or other liable entities responsible for providing you with compensation. From faulty equipment to blatant OSHA violations, we investigate fully to discover the truth and handle insurance-related matters on your behalf.
Office and Construction Site Injury Legal Representation
Several types of serious injuries may occur in the workplace, such as broken bones, falls from heights, orthopedic strains and sprains, chemical exposure, brain injuries, and spinal damage. Whether you have been injured at the office, construction site, manufacturing facility, etc., your injuries have the potential to result in significant loss of wages, medical expenses, and possibly the inability to return to work. It is important to protect your right to recover damages for the injury that you suffered at work. Do not be intimidated. We are here to aggressively fight for you and prepared to take your case to trial if necessary. Contact Angotti & Straface Attorneys at Law as soon as possible following your injury at: (304) 292-4381. We provide a free initial consultation for injured workers in Charleston, Huntington, Parkersburg, Morgantown, Wheeling, and throughout West Virginia.