Injured in a Coal Mining Accident?
Attorney Representing Injured Workers Throughout WV
The Law Firm You Can Trust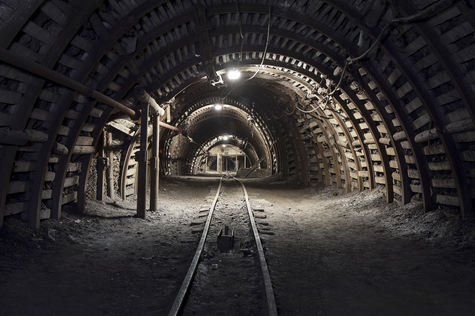 Injured coal miners throughout West Virginia have depended on the experienced legal representation of Angotti & Straface Attorneys at Law L.C. since 1952. Coal mining remains one of the most dangerous professions in the world, yet many of the injuries and deaths that occur in this industry are preventable. Despite numerous regulations designed to make mines a safe work environment, some coal mining companies prefer to focus on production at the cost of the health and lives of employees. Our law firm is dedicated to representing the best interests of our injured clients throughout West Virginia by aggressively fighting to recover damages for medical expenses, lost wages, and all of the additional compensation that you are entitled to receive.
Compensation for Expenses, Suffering,
and Losses From Coal Disasters
A HANDS-ON APPROACH TO EVERY CASE
PROTECTING WEST VIRGINIA'S INJURED SINCE 1952
Regardless of the size and financial power of the coal company who is at-fault for your injuries, Angotti & Straface will not back down. We have the resources to take on any coal company in West Virginia. Our law firm will hold the company accountable for compensating you for medical expenses, lost wages, pain and suffering, and other losses from a range of accidents, disasters, and negligence claims involving:
Defective or Poorly Maintained Equipment
Fires and Explosions
Lack of Proper Safety Equipment Availability
Poor Air Quality
Inadequate Ventilation and Lighting
Failure to Inspect
Lack of Proper Emergency Response Planning
Untimely Availability of Rescue Teams
Toxic Gas Leaks
Collapses, Roof Support Failures, & Cave-Ins
Flooding
Suffocation
Motor Vehicle and Railroad Accidents Near the Mine
Maximum Financial Compensation for Coal Mine Injury and Death
If you have been injured in a coal mining accident or have lost a loved one in a mining disaster, contact our law firm as soon as possible. All coal mines operating in the state of West Virginia have a legal duty to comply with all applicable laws and safety regulations. The coal mine accident legal team of Angotti & Straface have extensive knowledge of the Federal Mine Safety and Health Act of 1977, the MINER Act of 2006, and other applicable state and federal laws and regulations that coal mining companies are required to follow. You can rely on our experience and dedication to aggressively protect your rights and secure the maximum compensation allowed by law for your injuries or the wrongful death of your loved one. Call to schedule your free initial consultation to discuss your case: (304) 292-4381. Our law firm represents clients in Morgantown, Huntington, Charleston, Parkersburg, Wheeling, and throughout West Virginia.