Morgantown, WV
Domestic Battery & Assault Defense Attorney
Protective and Restraining Orders & Indirect Criminal Contempt
The Law Firm You Can Trust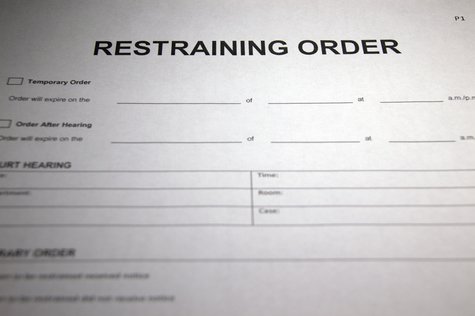 If you are facing a domestic battery or assault charge, contact Angotti & Straface Attorneys at Law L.C. in Morgantown, WV. We have extensive experience successfully defending citizens against a wide range of domestic violence-related charges. If you have been served a summons to appear for a protective or restraining order or indirect criminal contempt hearing resulting from a civil suit, we will defend you against the allegations that have been made against you. If charged with indirect criminal contempt, you are entitled to the same rights as criminal defendants. Our strategy is exhaustive and includes a full investigation, as well as examination of all evidence, as well as the process used by law enforcement agencies while handling your case. We will analyze the situation, answer your questions, and stand by you from your initial consultation to the conclusion of your case. Your input is always taken into consideration and we will proceed as directed on your behalf.
Dedicated Criminal Defense:
Dismiss or Minimize Assault & Battery Charges
A HANDS-ON APPROACH TO EVERY CASE
PROTECTING MORGANTOWN'S ACCUSED SINCE 1952
In many first-time offender cases, we are able to have charges dismissed, minimized, apply for a suspended sentence, or enter you into a pre-trial diversion program. The charges against you are serious and will become part of your permanent criminal record if you are convicted, exposing you to harsher sentencing for any subsequent convictions, as well as affecting your reputation, ability to obtain employment, housing, and placing you one step closer to losing many additional freedoms including the loss of professional licensing, the right to vote, and carry firearms. It is critically important to contact Morgantown's experienced and dedicated criminal defense team right away to access the best possible defense. Your attorney will stand by you to provide an aggressive defense against these charges.
What is Domestic Assault and Battery in West Virginia?
Simple assault involves attempting to cause violent injury to another person or causing another person (via threats, actions, or words) to feel afraid of impending violence. Battery involves unlawful, intentional physical contact that is insulting, provoking, or results in physical harm. The above are considered misdemeanors in West Virginia because they involve threats and minor injuries, such as bruises, scrapes, or cuts. However, if more serious injuries were involved or the charges are a repeat violation, more severe general assault and battery statutes apply. In the case of a third conviction, the charge is punishable as a felony. All prior charges, regardless of conviction or sentencing, are countable. Depending on the specific charge and number of previous assault and battery-related offenses alone, sentencing may include up to five years in prison, a fine of up to $2,500, or both, as well as the requirement to pay full restitution to the victim for all losses incurred as a result of the incident. These may include medical and counseling expenses, the cost of property replacement, and other damages. Do not take chances with your life, finances, and personal freedom. Contact Angotti & Straface at: (304) 292-4381.