Morgantown Contractor Error Lawyer
Serving Residential & Commercial
Property Owners Throughout WV
Your Trusted Faulty Construction Attorney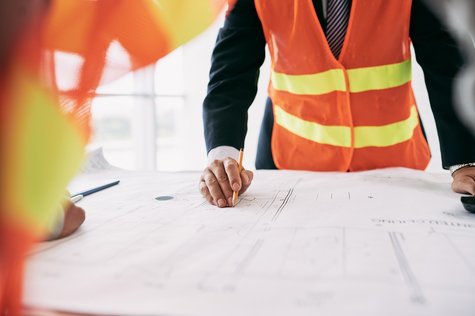 Is your dream home becoming a nightmare? Angotti & Straface Attorneys at Law L.C. in Morgantown serves owners of recently constructed commercial and residential properties who have suffered personal injuries or financial losses as a result of contractor error or failure to perform.
We are The Law Firm You Can Trust and we represent clients throughout all of West Virginia to seek full, fair compensation for all of the damages incurred as a result of shoddy workmanship, improper installation, untimely performance, or failure to complete the project entirely.
Construction and Renovation Breach of Contract & Property Damage
A HANDS-ON APPROACH TO EVERY CASE
PROTECTING WEST VIRGINIA'S RESIDENTS SINCE 1952
Whether you hired a contractor to build a new home or business property or requested renovations, an addition, or a remodeling project, you are entitled to pursue compensation for errors committed on the part of your contractor, or if the job was not completed. Your case may involve a breach of contract and/or property damage claims. If you have already discussed the issue with your contractor to explain the situation and sent a letter of demand without reaching an acceptable settlement, contact our law office. We can assist you with drafting a demand letter, negotiating your claim, or pursuing litigation on your behalf.
New Home Property Damage Lawsuit
If you have experienced damages as a result of contractor error, be aware that statutes of limitation exist for both breach of contract (ten years) and property damage claims (two years). The trusted home and property damage legal team at Angotti & Straface will assist you with your lawsuit from beginning to end. From preparing and serving formal documents to securing evidence and subpoenaing witnesses such as employees, subcontractors, and designers, we will stand by your side through to the conclusion of your case, and will assist you with serving a writ of execution, as well, if you have not received payment within 20 days of your judgment. To schedule a free initial consultation, contact Angotti & Straface at: (304) 292-4381. We provide a strong foundation for homeowners and their legal needs.