Injured as a Result of Faulty
Road Work or Design in Morgantown?
Attorney for Injuries Caused by Poor Engineering, Bridges, & Grading in WV
The Law Firm You Can Trust
Are you involved in a dispute for injuries that you suffered as a result of poor or faulty road design, repair work, shoddy engineering, a badly designed bridge, sharp curve, steep grade, or a similar flaw resulting from an error made by the West Virginia Department of Transportation or another municipal contractor? Angotti & Straface Attorneys at Law L.C. has been representing clients who have suffered serious injuries as a result of West Virginia Department of Transportation's attempts to cut costs at the price of public safety since 1952.
Injuries Caused by Road Defects, Missing Signs & Maintenance Neglect
A HANDS-ON APPROACH TO EVERY CASE
PROTECTING WEST VIRGINIA'S INJURED SINCE 1952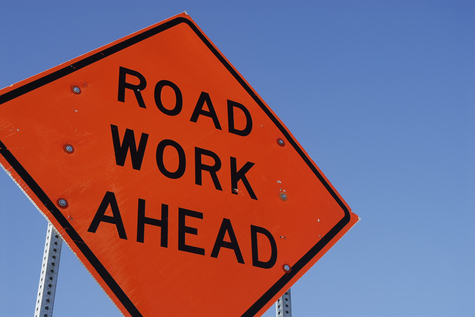 Dangerous road defects and errors in engineering and design cause serious and catastrophic injuries to even the most careful drivers. Attorneys Angotti & Straface represent victims who have been involved in collisions, loss of vehicle control, falls, and other serious accidents through no fault of their own. In some cases, road repair crews have failed to properly indicate the presence of dangerous road defects while under construction or have neglected to return the road to its previous condition following completion of repair projects. Unfortunately, many individuals have been seriously injured or lost their lives as a result of workers failing to replace stop signs, red lights, yield, speed limit, and dangerous curve signs. Maintenance neglect is another frequent cause of serious accidents in Morgantown and throughout West Virginia. Loose gravel, large potholes, and faded road and highway lines and markings create serious perils for residents and visitors to our state. These preventable errors are unacceptable. Our attorneys will work closely with you to obtain the compensation that you are entitled to receive for your medical expenses, property damage, lost wages, and pain and suffering.
Sharp Curves, Steep Slopes,
Bridge Defects & Improperly Designed Highways
West Virginia is a mountainous state. We love our beautiful, rolling landscape. However, in the interest of public safety, roads and highways must be properly planned. Competent engineering involving studies regarding how sharp a curve or steep slope can be safely navigated (and at what speed) are essential. Sometimes errors in judgement are made by road, highway, and bridge designers that result in serious injuries and fatalities. WVDOT, local municipalities, or their contractors may wrongfully or negligently determine that a curve or slope can be safely navigated without adequate testing. They may design a road with an unacceptable sharp curve or steep grade in an attempt to reduce construction costs, or fail to correct a known road error that repeatedly results in vehicle crashes. In these cases, the entity may be liable for injuries that you have suffered. Angotti & Straface will evaluate your case to determine whether an unacceptably steep slope/grade, sharp curve, defect, or improper design contributed to your accident.
Contact Angotti & Straface to schedule a complimentary evaluation of your case in Parkersburg, Wheeling, Huntington, Charleston, Morgantown, and throughout West Virginia: (304) 292-4381.