Child Support Enforcement Attorney in Morgantown, WV
Legal Action and Representation
for Custodial and Noncustodial Parents
The Law Firm You Can Trust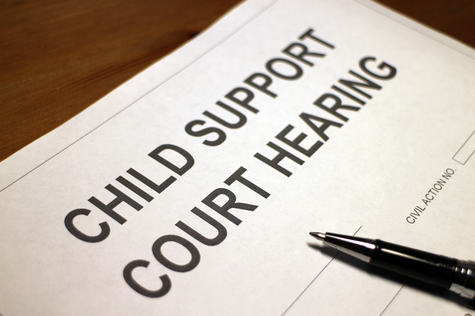 It is the duty of every parent to contribute to the financial support of his or her child to provide for his or her well being. When a parent neglects to comply with a mandated child support order, legal action may be taken to enforce the order. In addition, criminal charges may be filed. The West Virginia Bureau for Child Support Enforcement collects child support payments from the noncustodial parent for distribution to the custodial parent. Since 1952, Angotti & Straface Attorneys at Law L.C. has been assisting custodial parents pursue child support enforcement via legal action. Our law office also represents noncustodial parents who have missed payments. Services are available for residents living in Monongalia County, West Virginia.
Are You Owed Back Payments for Child Support?
If you are the custodial parents of a child for whom a child support order is issued and who is owed back payments, several options exist to secure the payments that you are entitled to receive from the noncustodial parent:
Withholding Wages
Withholding Income Tax Refunds
Personal Property
Bank Account Garnishment
Our law firm assists custodial parents get court-ordered child support payments, as well as arrears. Any employer in the state of West Virginia who discharges a noncustodial parent who is paying court-ordered child support can be charged with a misdemeanor offense, with conviction punishable by a fine of $500 to $1,000.
What Happens When Child Support is Not Paid?
If the noncustodial parent is delinquent in remitting child support payments for six months, or otherwise fails to comply with court orders, subpoenas, and warrants related to the child support case, serious consequences apply. The following licenses and professional permits may be revoked by the Bureau for Child Support Enforcement:
Hunting License
Driving License
Fishing License
CDL
Business Permits
Securities Broker/Agent License
At Angotti & Straface, we understand that the loss of these essential permits and licenses are likely to have a serious effect on your earning ability and may further complicate noncustodial parents' ability to comply with child support orders. Our attorneys offer experienced legal representation to help our clients comply with their legal child support obligations without losing the means to provide support.
A HANDS-ON APPROACH TO EVERY CASE
REPRESENTING MORGANTOWN'S RESIDENTS SINCE 1952
Custodial and noncustodial parents who are experiencing issues related to child support enforcement can contact Angotti & Straface Attorneys at Law to arrange a complimentary initial consultation to discuss the case. For attentive, prompt personal service, call our office at: (304) 292-4381. We understand the potential volatility of child support enforcement cases and have the experience to effectively handle your case with skill and the personalized attention that you deserve.