Morgantown, WV's Best Homicide Defense Attorney
Protecting Those Accused of Murder,
Manslaughter, and Homicide Since 1952
The Law Firm You Can Trust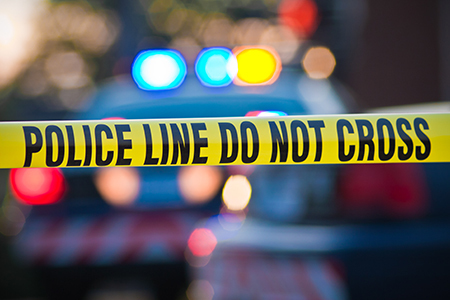 If you are facing charges of a violent crime such as homicide, murder, or manslaughter, your freedom and everything you hold dear depends almost entirely on choosing the best qualified, most experienced, and dedicated homicide legal defense team. Angotti & Straface Attorneys at Law L.C. in Morgantown, WV, ensure that the rights, freedom, and future of our clients are properly represented. We have been serving the accused in Monongalia County since 1952. Attorneys John R. Angotti and David J. Straface and our full-time research and administrative team exhaustively investigate all of the facts of your case and provide the aggressive representation necessary to protect you against the serious charges that have been lodged against you.
Supportive Attorneys Who Work Directly With You
A HANDS-ON APPROACH TO EVERY CASE
PROTECTING MORGANTOWN'S ACCUSED SINCE 1952
All of our violent crime cases are approached with exceptional care. The charges that have been made against you will be fully investigated, which may include obtaining and examining police reports, witness testimony, physical evidence, photographs, recordings, and other materials. In addition, we will examine the entire process that law enforcement utilized to present the charges against you. We will evaluate all of the evidence to help determine the best course of action for your trial. Our attorneys will work directly with you at all times and your case will never be handed over to an inexperienced paralegal. We understand the amount of stress and uncertainty that you are facing during this extraordinarily difficult time. Our homicide defense team is available to answer all of your questions, provide you with relevant information regarding your case and the aspects of the law that pertain to you, and support you throughout the entire process. At Angotti & Straface, we truly care about our clients.
Innocent? Choose the Best Homicide Defense Attorneys
Whether you are innocent and have been mistakenly accused of an act, which you did not commit, or made a mistake, our law firm has the resources, legal knowledge, experience, and skills to provide the optimal outcome for your case. In consideration of the evidence that the prosecutor wishes to present against you, we will work with you to help you decide on the best course of action for your defense. We strive to have all charges dropped when our clients are innocent of the homicide charges that have been filed.
Your Rights When Accused of Homicide or Murder
Our goal is always to eliminate or minimize any legal penalties, prison time, and financial repercussions for our clients. Maintaining your liberty is our primary concern. Our attorneys ensure that all of our clients facing felony homicide and murder-related charges are able to exercise their rights and we assist them fully. These rights include:
The Right to Examine and Produce Evidence
The Right Against Incriminating Yourself
The Right to Question Your Accusers
The Right to the Best Possible Legal Defense (Regardless of Your Financial Situation or Social Standing)
WV Penalties for Murder and Manslaughter: Life in Prison, Jail, or Fines
The penalties for serious violent crime convictions in West Virginia are severe. If a jury finds that you are guilty of murder in the first degree, you will likely spend the remainder of your life imprisoned. If a mitigating circumstance was involved, such as acting in the heat of passion, you may be charged with murder in the second degree and face up to 40 years in prison. Manslaughter, or accidental killings, are also punished severely; however the terms of imprisonment for manslaughter are significantly less than for actions which were committed willfully, deliberately, and in a premeditated manner. Voluntary manslaughter convictions typically result in imprisonment for periods ranging from three to 15 years in a state prison. Conviction for involuntary manslaughter is a misdemeanor, which is punishable by a fine of up to $1,000 and imprisonment of up to one year in jail. Regardless of the classification of the specific murder charge, the effects of a violent crime conviction will dramatically affect your life and reputation in the community for the rest of your life, whether you are inside or outside of confinement. We are a force to be reckoned with in West Virginia courts. Let us help.
Homicide Trial Attorneys With Exceptional Litigation Experience
If you have been accused of killing a human being, contact our law office right away and we will immediately focus our full attention on your case. As trial attorneys with exceptional track records and litigation experience, prosecutors frequently work to negotiate with us, rather than face the prospect of fighting us in front of a jury. Contact Angotti & Straface at: (304) 292-4381. Your initial consultation is complimentary and we will come directly to you if you are unable to come to us. You are not alone.