Injured by a Defective Product?
Product Liability Attorney Representing Morgantown & All of WV
The Law Firm You Can Trust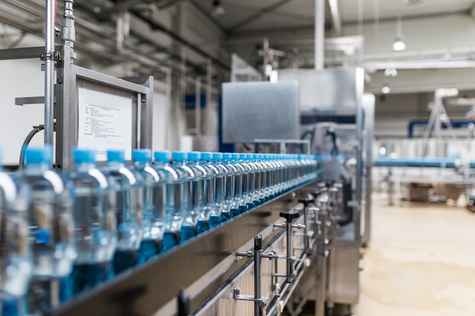 Have you been injured as a result of a defective product, despite using it in the manner that it was intended to be used? Millions of individuals in the United States are injured every year by defective or otherwise dangerous products. Those injured are eligible to seek compensation for their injuries, damages, and other losses suffered as a result of using these products. If the product was manufactured with a defect and/or lacked effective warnings (or had defective warnings) that resulted in your injuries, you may be able to file for relief. West Virginia laws are designed to protect you (as the consumer) from liability on the part of all responsible parties, including: manufacturers, suppliers, distributors, and retailers. Those injured as a result of defective products should contact Angotti & Straface Attorneys at Law L.C. right away for a complimentary initial consultation. We have been protecting consumers in Morgantown and throughout all of West Virginia since 1952.
Faulty Electronics, Automobiles, Medications, and Manufacturing Defects
A wide range of products are covered under the laws governing defective products. These may include pharmaceuticals and medications that are ineffective/do not function as advertised, dangerous tools and equipment that contain illegible, incorrect, or inaccurate operational instructions, contaminated products, diseases and illnesses caused by such products, poorly designed or toxic consumer products, defects in vehicles such as faulty tires, explosion risks, etc., false readings provided by gauges, and electrocution and fires caused by faulty electronics. The West Virginia Consumer Credit and Protection Act provides extensive legal protections for consumers, including:
Product Liability Based on Negligence
Manufacturing Defects
Design Defects
Crashworthiness
Strict Liability
Failure to Adequately Warn
Breach of Warranty
Express and Implied Warranties
Warranty of Merchantability
Unavoidably Unsafe Products
Full Compensation for Injuries
from a Defective Product in Parkersburg, WV
A HANDS-ON APPROACH TO EVERY CASE
PROTECTING WEST VIRGINIA'S INJURED SINCE 1952
Successful product liability cases should document the injuries caused by the product by medical records, written documentation, photos, and videos related to the case. Our law firm will assist you with seeking the full compensation that the law allows for the injuries that you have suffered from using the defective product. Contact the product liability team at Angotti & Straface Attorneys at Law to discuss the injuries that you have suffered due to a defective product and to learn more about filing your product liability claim in Huntington, Charleston, Parkersburg, Wheeling, Morgantown, and other areas throughout West Virginia. Call: (304) 292-4381.