Underage DUI Defense Attorney Serving WV
Affordable Defense for Youthful DUI Offenders
The Law Firm You Can Trust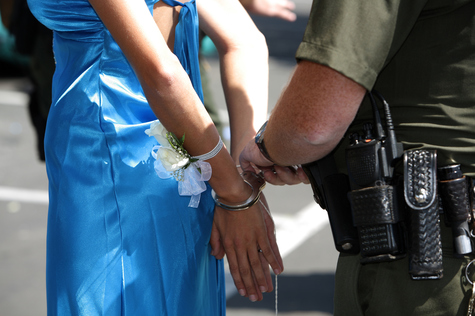 West Virginia has a "zero tolerance" policy for DUIs involving youthful drivers under the age of 21. If you are pulled over by law enforcement and a blood alcohol content (BAC) test reveals any measurable quantity of alcohol in your blood, you will be arrested and charged as an underage DUI offender. Penalties for first-time offenders may include fines ranging from $25 to $100, as well as a 60-day license revocation. Those under the age of 21 convicted of a second offense face fines of $100 to $500, 24 hours in jail, and a revocation of their drivers license for one year (or to the age of 21 –whichever period is longer). If the BAC of a motorist under the age of 21 is found to be 0.08% or higher, the same penalties apply as those faced by a motorist over the age of 21. Angotti & Straface Attorneys at Law L.C. in Morgantown has been fighting to defend those accused of DUIs since 1952. We are pleased to offer Monongalia County residents the affordable legal representation necessary to fight underage DUI charges.
DUI With a Child in the Car is Penalized as Child Endangerment in WV
If a passenger under the age of 16 is present in a vehicle operated by any driver who is considered drunk or under the influence of drugs, penalties include fines of $200 to $1,000 and two days to 12 months in jail for child endangerment. In addition, the drivers license of those convicted of DUI with a passenger under the age of 16 in the vehicle will be revoked for at least six months. Alcohol slows response time and negatively affects coordination. Hence, the state of West Virginia penalizes those who choose to drink and drive with severe penalties that increase greatly with repeat offenses and higher blood alcohol content levels.
Underage DUI? Drivers License Revoked or Suspended? Call Us Now!
A HANDS-ON APPROACH TO EVERY CASE
PROTECTING MORGANTOWN'S ACCUSED SINCE 1952
If your license has been suspended or revoked, or you require legal representation for underage DUI or any other DUI-related allegations, contact the skilled and experienced attorneys at Angotti & Straface. We provide prompt answers to your questions and stand by your side until your case is resolved. Call us to schedule your complimentary initial consultation at: (304) 292-4381.