Daycare Accident Injury Attorney
Serving Morgantown and All of WV
Has Your Child Had a Serious Accident
While Under the Care of Another?
The Law Firm You Can Trust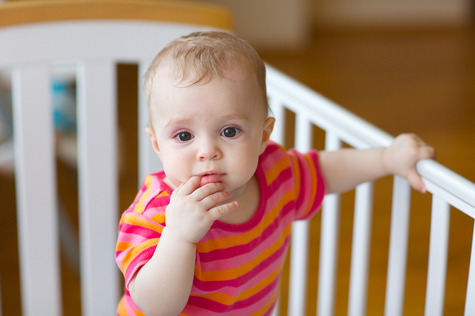 Children have accidents. It seems like they are always getting scraped or bruised. However, when a child is seriously injured as a result of a preventable accident due to the negligence of another person or the daycare center charged with supervising and protecting him or her, the consequences can be financially and emotionally devastating for the child and the parent. Due to the extensive rules and regulations, including building codes, staff-to-child ratios, labor laws, safety regulations, and licensing requirements, that public and private daycare centers must adhere to, it seems nearly impossible for a child to suffer a serious or catastrophic injury. If your child has been grievously injured as a result of the neglect or wrongful action of a daycare center employee, contact us right away. We offer a complimentary initial consultation to discuss your claim with an experienced attorney. If your child's injuries exceed minor harm, let us help.
Broken Bones
Injured Joints
Burns
Unsafe Equipment, Toys, etc.
Insufficient Staff-to-Child Ratio
Lack of Supervision
Concussions
Sexual Assault
Dislocations
Internal Injuries
Did a Daycare Center Leave Your Child Unattended, Resulting in Injuries?
A HANDS-ON APPROACH TO EVERY CASE
PROTECTING WEST VIRGINIA'S INJURED SINCE 1952
You trust the daycare center employees that you leave your child with to keep your child safe from harm by watching over them as you would. If your child has been injured as a result of staff failure to follow guidelines and avoid clear and present hazards, inadequate supervision/neglect, the unsafe conditions of the facility itself, or some other reason, contact us right away. Young children cannot be left unattended, even for a few minutes, especially when in the presence of common dangers, including:
Construction Hazards
Wet Floors
Falling Objects (Including Bookshelves, TV Stands, etc.)
Loose Handrails
Improperly Stored Equipment
Cleaning Chemicals
Accessible Medications
Unsafe Entry Points (Snow/Ice-Covered Sidewalks, Pot Holes, etc.)
Doorways, Hallways, & Walkways in Poor Condition
Access to an Unsupervised Swimming Pool or Water Source
Medical Costs for Children Seriously Injured at Negligent Daycare Centers
There is no excuse for your child to suffer a serious injury or death while under the care of those who you are specifically paying to provide the service of watching over your child in order to keep him healthy and safe. If an injury occurs, daycare center employees are required by law to immediately report the incident to you. If your child has been seriously injured and you believe that someone else was negligent or otherwise at fault, contact Angotti & Straface Attorneys at Law L.C. at: (304) 292-4381. If we determine that you have a case, we will go over your legal options to hold the daycare center accountable for the actions of its owners, management, and employees. By proving liability, we will aggressively pursue relief for the medical costs and damages that you have incurred as a result of the injury. We offer personalized legal representation for injured victims in Charleston, Huntington, Parkersburg, Morgantown, Wheeling, and throughout West Virginia.