Morgantown Juvenile Criminal Defense Attorney
Has Your Child Been Charged With a Crime?
Call Angotti & Straface NOW
The Law Firm You Can Trust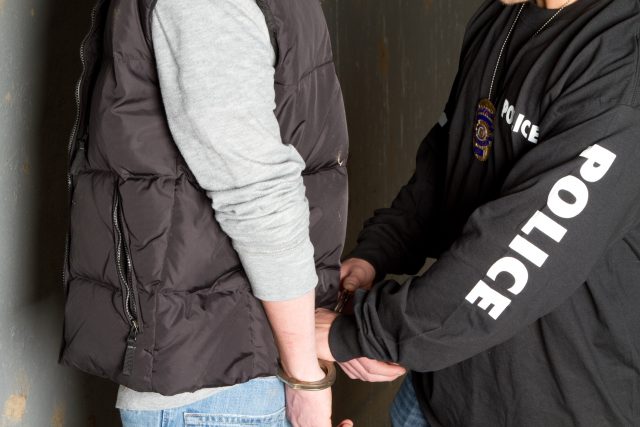 If your child has been charged with committing a crime in Morgantown, WV, you likely feel overwhelmed and confused. Angotti & Straface Attorneys at Law L.C. has been successfully defending the rights of juvenile defendants throughout Monongalia County since 1952. At our law firm, we understand the importance of fighting to protect the futures of our juvenile clients. Our juvenile criminal defense team has extensive experience handling these sensitive cases and securing non-traditional alternative sentences for our younger clients. Your teenager's entire future, including educational and employment opportunities, may be placed in serious jeopardy if he or she is convicted of a serious crime, or if the prosecutor decides to try his or her case as if he or she were an adult defendant, instead of as a child.
Our law firm is committed to minimizing the charges that our juvenile clients face to prevent them from being placed into juvenile detention facilities whenever possible. Contact us right now to schedule a free initial consultation to discuss your child's case. In many cases, we are able to obtain alternative sentencing options for juvenile offenders that do not involve incarceration, including:
Community Service
House Arrest
Curfew
Probation
Fines
Substance Abuse Programs
Defense Attorney for Youth: Shoplifting, Assault, Sex Crimes & Drugs
Common juvenile charges such as assault, retail theft, drug charges, marijuana possession, and sex crimes can carry severe penalties for our clients. We believe that in most cases, the appropriate consequences for young offenders include options that give our clients the chance to correct their behavior through direct intervention, rather than sentencing them to spend significant amounts of time with other juvenile or adult offenders who may further negatively reinforce criminal behaviors. We defend youthful offenders against a wide range of charges, including:
Trespassing
Traffic Violations
Alcohol & Drug Consumption/Possession
Vandalism
Theft & Shoplifting
Gang Activity
Assault
Sex Crimes
Murder & Felonies
Misdemeanors
Firearms Charges
Probation Violations
Experienced Juvenile Delinquency Attorney
A HANDS-ON APPROACH TO EVERY CASE
PROTECTING MORGANTOWN'S ACCUSED JUVENILES SINCE 1952
If your minor child has been charged with committing a delinquent act, contact the experienced attorneys of Angotti & Straface. We care about the future of our youth and have extensive experience and knowledge of the many alternative options that exist within the West Virginia juvenile court system. Let us assist you with helping to ensure that your child returns to the right track with rehabilitation to resume living a happy, healthy life. Our attorneys handle each case on a personal basis with your son or daughter's best interests in mind. Your initial consultation is free. Contact Angotti & Straface to schedule your appointment as soon as possible: (304) 292-4381.