Morgantown's Best Drug Crime Defense Attorney
Fiercely Defending Citizens Accused of Drug Offenses Since 1952
The Law Firm You Can Trust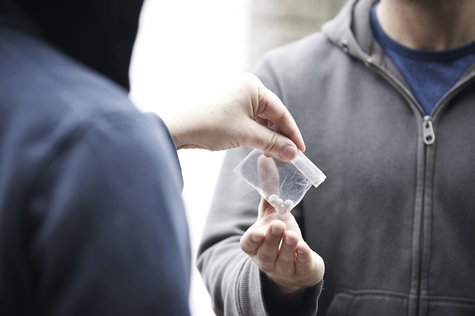 If you have been accused of a drug crime violation such as manufacturing, possession, or trafficking an illegal or controlled substance in West Virginia, you face significant jail time. Law enforcement officials are known to use overzealous tactics in their pursuit of arresting individuals for drug law violations when searching vehicles and homes. The assumptions, actions, and improper protocol that the police may have used as grounds to stop, detain, search, or arrest you may violate provisions of the Constitution, as well as other protections that were designed to protect you in your confidential, private dealings. Angotti & Straface Attorneys at Law L.C. has successfully defended citizens accused of many types of criminal charges since 1952, and we are trusted as one of the best and most experienced law firms for criminal defense against a wide range of drug-related charges. We know how important your case is, and we defend each of our clients fiercely.
Extremely Aggressive Drug Charge Defense Attorney
Serving Morgantown, WV
A HANDS-ON APPROACH TO EVERY CASE
PROTECTING MORGANTOWN'S ACCUSED SINCE 1952
Our extremely aggressive defense is designed to attack all aspects of the case against you. A single drug conviction at the state or federal level is capable of utterly destroying your life, and we address this type of charge with the full force of the law backing our position. Our research team will fully examine all of the evidence against you, analyze every aspect of how law enforcement procedures were used against you, and challenge all actions and assumptions in every possible way. If any drug informants were utilized to testify against you, we will expose them, as well as their integrity.
Drug Possession, Manufacturing, Distribution
& Trafficking Defense Attorney
We will stop at nothing to protect your reputation and defend your freedom, and are fully prepared to take your case to a jury trial. If you have been charged with any drug crime including possession, manufacturing, distribution, or trafficking, contact our law firm immediately at: (304) 292-4381. If you cannot come to us, we will come to you.